Christmas is a really brilliant excuse to get creative. I hope to share some christmas inspiration, stories, crafts and tutorials to help you embrace a creative christmas.
Monday, September 13, 2010
Christmas Craft Tutorial ~ Recycled Woolly Christmas Trees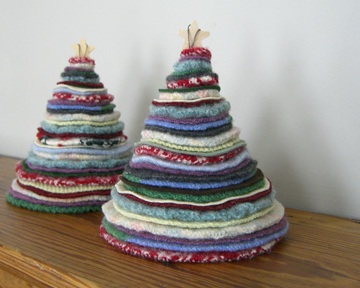 These jolly little Christmas trees are created from recycled woolly jumpers.
You can find the tutorial
HERE