Angels played an important role in the Nativity story. They were God's messengers who brought the news to Mary and Joseph and they were the ones to bring "Glad Tidings" to the shepherds
Angels tree is heavily into the colour scheme, white, gold and silver.
Beautiful Coffee Filter Angels ~ Tutorial
HERE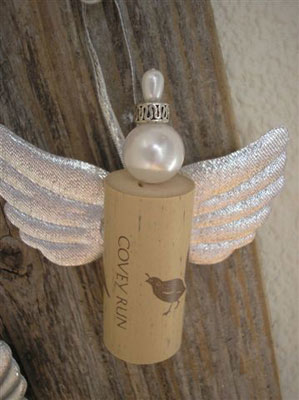 A great excuse to open the wine!
You could also add plaques with sentiments such as
"Do Not Be Afraid"
"I bring you tiding of Great Joy"
"The Lord Has Found Favour With You"
"Take Mary To Be Your Wife"
"A Saviour Has Been Born"
"You Will Find Him Lying In A Manger"